Read Time:
3 mins
Languages:
Name: David Kehrer
Location: Traverse City, Michigan, USA
Topics of Interest: Web Design, Design & Illustration and Code   
Occupation: Creative Director at digital marketing agency Oneupweb
In previous posts, we introduced you to South African graphic artist Catherine Dawes, and Brazilian web designer Tassia Pellegrini. Now it's time for you to meet our third prize-winner, David Kehrer of Traverse City, Michigan.
At the beginning of his design career, David had a problem. He'd earned a bachelor's degree in Graphic Design from Ferris State University, and was working at a nonprofit creating a variety of print materials for fundraising campaigns. But because he'd worked primarily in print, he had a limited amount of knowledge about the web. 
So when he took a job at a digital marketing agency, he knew he had to do some studying. He purchased a Tuts+ subscription to help him learn and get up to speed on the web design industry. 
The hard work paid off, as he quickly picked up all the skills he needed, and not only survived in his new job but thrived, impressing his coworkers and winning a speedy promotion.
Three years later, I'm the Creative Director and I recommend Tuts+ to young designers and new employees. 
He now works on a wide range of projects that include website design, branding, and developing responsive design and development processes for our team. He says that the area in which he has learned the most from Tuts+ is responsive design.
Do you want to follow in David's footsteps and carve out a career in web design? Check out some of the following courses:
Web Design for Beginners
In this course, Adi Purdila will guide you through the basic steps of becoming a web designer. You'll learn what tools to use, how HTML and CSS are used to create websites, and much more. Finally, you'll put all this knowledge into practice and actually build your first functional web page.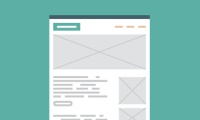 Promoting Your Services and Winning Work
Just because you are a great coder or designer, it doesn't necessarily mean you'll be a successful web design business owner. In an increasingly tough marketplace, being able to sell yourself and your work is crucial for success. Promoting Your Services and Winning Work will teach you:
how to build a reputation that will attract new potential clients
what goes into a perfect proposal
when to walk away from an opportunity that is not right for you
how to impress when you present to a client
how to generate more repeat business
Responsive Web Design Revisited
In this course you'll get up to speed with the very latest in Responsive Web Design. First you'll learn what "responsive" really means today, and how a new "content first" approach lets you cater for all types of users from the ground up. Then you'll create a complete responsive design using all the latest techniques. 

As well as advising aspiring designers to brush up their skills with online learning, David also recommends learning from those around them.
Learn from your peers and senior level team members by asking them "why?" They were also once new to the industry and their input has a deeper meaning than, "because I said so".
If you'd like to find out more about David and his career in web design, you can connect with him via LinkedIn.  
Freelance writer and editor
Andrew Blackman is a copy editor for Envato Tuts+ and writes for the Business section. He's a former Wall Street Journal staff reporter, now travelling around Europe and working as a freelance writer and editor. He maintains a popular
blog about writing and books
.
Looking for something to help kick start your next project?
Envato Market
has a range of items for sale to help get you started.