Brenda Barron
Creating a website has never been easier thanks to platforms like WordPress. Not only is WordPress very easy to learn, it's the perfect platform to create any type of website. 
Thanks to the huge number of themes, you can get your site up and running in a matter of hours, whether you want to launch your business site, make an outstanding portfolio, or start a personal blog.
If you want to make a clean and modern website, WordPress has you covered. Clean WordPress themes are a great choice for almost any business because of their simplified design that directs attention to the content. They make it easy for your visitors to focus on products and services, and can help convert more visitors into clients and customers.
Another benefit of clean WordPress themes is the fact that the simple design (usually) leads to better loading times which means your visitors won't have to wait for ages for your site to load.
Finally, a clean WP theme can help businesses land more clients but also bloggers who are looking to grow their email list. Discover the best, trending WordPress themes with clean designs:
Beginner's Guide to Using WordPress (Free Course)
If you're just starting out with WordPress, let Adi Purdila take you through the basics in our free WordPress tutorial: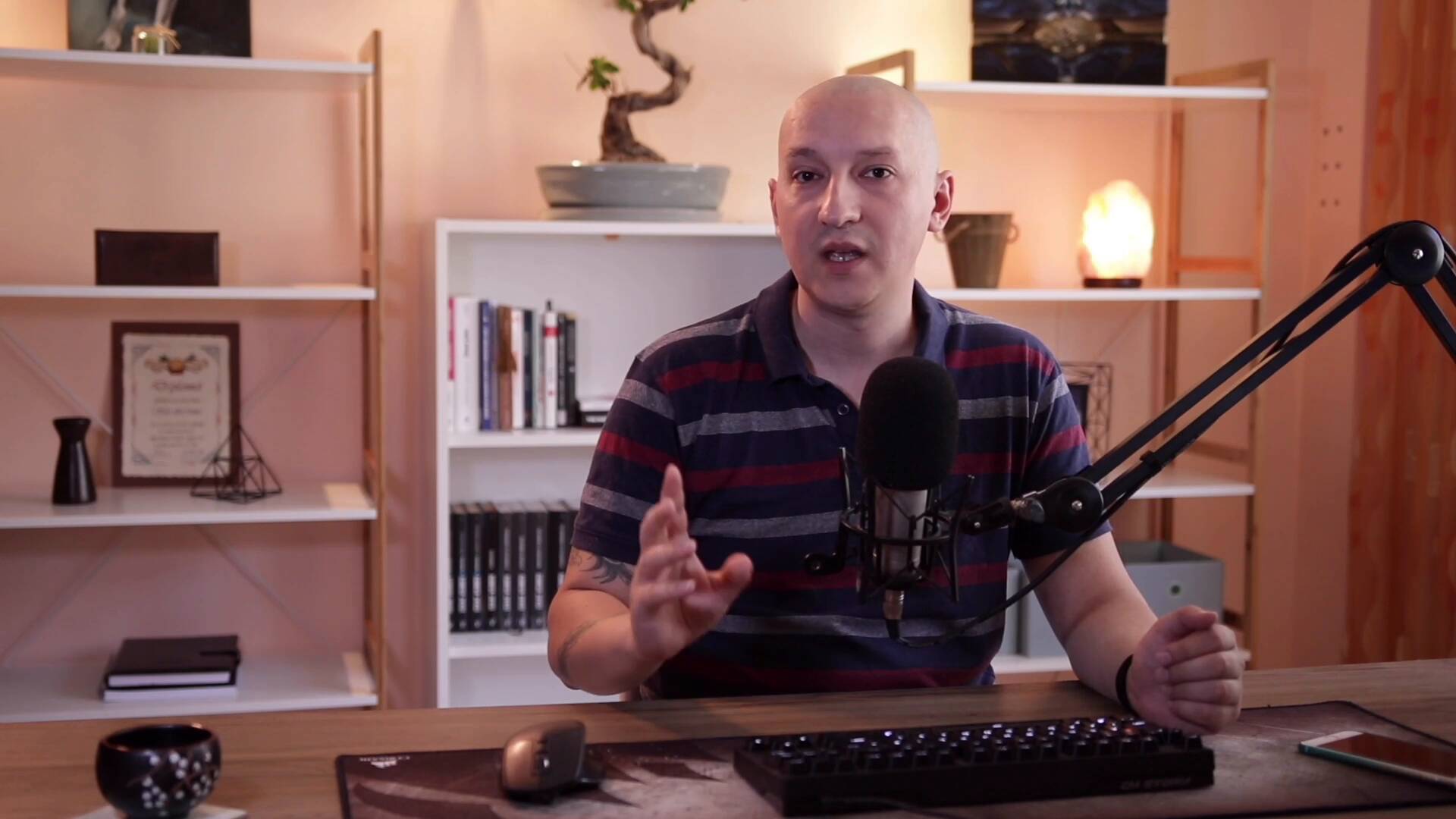 Then if you're up to speed, let's jump into the rest of this tutorial where we'll walk you through setting up a modern website using a clean WordPress theme.

How to Make a Modern Website Using a Clean WordPress Theme
Creating your own website may seem daunting but once you have a clear plan to follow, you can launch your site very quickly. Before getting into the nitty-gritty of theme setup, let's go over the things you'll need.
What You'll Need to Get Started
There are a few important components you need to start a modern website: 
1. Your Own Unique Domain Name
The first step is to buy a domain name for your new website. If you're building a website for your business, the obvious choice for a domain name is your business or agency name. But, if you're creating a personal blog, you can go with a domain name that is related to the topic of your future blog or opt for your name as the domain name. Make sure you choose the best domain extension as well.
Your name as a domain is also a good choice if you're doing business under your own name or if you're working on a personal resume site. Regardless of your choice, make sure the name is easy to spell and is memorable.
2. Hosting Plan With WordPress Support
With the domain name in tow, it's time to select your hosting provider. If you've purchased your name from a company like BlueHost, SiteGround, or similar, you can sign up for one of their hosting plans at the same time.
A good majority of hosting companies will, in fact, include a domain name for free when you sign up for one of their plans. If you"ve purchased your domain name elsewhere, do a little research on the hosting companies and read independent reviews to see what others are saying.
3. Premium WordPress Theme With a Clean Design
You'll also need a professional, clean WordPress theme to create your site. While there are free WordPress themes that you can find online, opting for a premium WP theme gives you access to dedicated support from the theme developer. This ensures your theme will be regularly updated and you can also get in touch with the developer should you need any help with your theme.
For the purposes of this tutorial, I am using the popular Roneous WordPress theme which can be used for a variety of niches. The theme comes with a beautiful, clean design and more than 25 modern homepages. It also includes some of the most popular plugins, which is a real bonus.

4. Content and Images
The last thing you will need is to gather all your content and images that will go on your website. It's recommended to use high-quality images, like the professional photos on Envato Elements. That way, they don't appear blurry and they are a great visual aid that helps you tell your story and connect with your ideal audience.
When it comes to content, think through what pages you will have on your website. Also, consider writing a few blog posts to get you started, so your visitors can get to know your brand and see what you have to offer. You might also consider adding testimonials from past clients, particularly if you're making a business website.
Getting Started
Once you have everything in hand, it's now time to make your website. For this, you'll need to install WordPress and then add your theme and plugins. After you've installed everything, we'll walk you through the steps of setting up your theme:
1. Installing WordPress
To install WordPress you'll need to log into your hosting cPanel with the details provided for you by your hosting company. Use the username and password found in the welcome email and follow the link that will take you to the cPanel login page. Enter the provided username and password to log in.
In the cPanel, scroll down to the section named Website Installers, Fantastico Installer or Softaculous Installer. Find the WordPress icon and then click on the Install button. The next page will ask you to enter a username and password and select the domain where to install WordPress.
It's recommended to choose a strong password that contains both uppercase and lowercase letters as well as numbers and special symbols. Make sure to write your username and password down somewhere safe so you can access the backend of your WordPress website later.
After you've filled out all the details, click the Install button once more to finish the installation process. When the installation process is complete, you will see a notification message with a link to your WordPress dashboard. Click on the link and then enter the username and password you chose during the installation process.
2. Installing Your WordPress Theme
After logging into your WordPress dashboard, click Appearance > Themes > Add New. On the next screen, select Upload Theme.
Click on the button to select the zipped folder with your theme files and then click Upload. Once the theme is installed click on Activate.
3. Install and Activate Required Plugins
Now that your modern WordPress theme is installed, you'll see a notification in your dashboard that the theme requires additional plugins. You can click on the Begin Installing Plugins link to install the required plugins. Select all the plugins and then click Install in the drop down menu. The plugins will immediately be active so you can move on to the next step, which is setting up your site.
How to Create Your Clean WordPress Site - Quickly
With the clean WordPress theme and modern plugins installed, let's set up the pages and go over the theme settings. That way, you'll understand where different settings are located and how to customize the colors, fonts, and layouts of your new site.
How to Create Your Homepage
The first step is to create a homepage for your site. To do that, go to Pages > Add New and name it Home. As you can see from the screenshot, you have an extra button that allows you to use the Visual Composer builder.
At this point, you can click on either the Backend Editor button or the FrontEnd Editor button.
The backend editor allows you to insert elements, text blocks or choose a template. 
If you prefer the DIY route, start by adding a row and then choose the number of columns. Once you've decided on the structure for that section, you can begin placing elements such as images, text blocks, and more.
Another quick option is to use one of the pre-made templates. In most cases, your theme's documentation will have detailed instructions on how to import the demo content and the templates. For the Roneous theme, all you have to do is paste the contents of a text file in the text editor. In this example, I've imported the content for the Business Agency template.
The last part for the homepage includes removing the header and the page title so our page looks like the demo. To do this, in the page editor screen scroll down until you see Page Settings section. Here, select No header under Header layout and No Title under Page Title Layout:
When you're done with your page, click on Publish. Then navigate to Settings > Reading and under Front page displays choose your newly created homepage. Click on Save Changes.
How to Create a Blog Page
In a similar fashion, we're going to create a blog page. Navigate to Pages > Add New and this time name the page Blog. For the blog page, you don't have to enter any content as it will display your latest blog posts. Click Publish to make your blog page live and then go back to Settings > Reading and select the blog page you just created for the posts page. Save Changes one more time.
You can repeat this process as many times as needed to create the rest of the pages for your site.

How to Import the Demo Content
If you want to import the demo content, go to Tools > Import and select the WordPress Importer. Install the plugin, activate it, and then run the importer. Upload the .xml file that your modern WordPress theme came with and click Upload file and import.
On the next screen, you'll want to assign posts to yourself and check the box that says Download file attachments. Click the Submit button and your demo content will be imported.
Customizing Your WordPress Theme Settings
Now that your structure is in place, you can customize the site with your brand's colors, fonts, and more. Some WordPress themes come with a dedicated Theme Options panel, but it's best practice to use the built-in WordPress Live Customizer. In our case, to tweak the settings, go to Appearance > Customize. On this screen, you can change colors, fonts, upload your logo, choose the footer layout, and more.
To change any of the layouts, all you have to do is click on Edit With Visual Composer. From here, you'll be able to edit the settings for elements that are already there, change the column layout, and replace elements with those that are better suited for your website.
What Makes a Great Modern Website
Clean and minimal websites are timeless and allow you to give your business a modern online presence. Here are a few tips to make the most out of this design trend:
1. Plenty of White Space
White space will help put emphasis on your content. It's the space between various elements on a page, such as images and text, however it doesn't necessarily have to be white. Used correctly, it will make your website appear clean and modern so make sure the elements on your pages aren't too close together. That way, your content and calls to action can stand out.
2. Large Images
Not only will images help you connect with your audience, they can also fill up the space and create beautiful spots of color. You can use them in headers, as a background or create a gallery that showcases your portfolio of past work or products that you offer. 
Get unlimited stock photos on Envato Elements, as well as web templates, graphics, and more:
3. Bold Typography
Consider using bold and big fonts for titles and headings to bring attention to different sections of your site. A nice combination of fonts of different sizes can even help you establish a visual hierarchy.
4. Minimal Navigation
To keep your website as clean as possible, add only the most important pages to your main navigation. This will help your readers navigate your site easier and you can always add a dropdown menu if you feel like there are more important pages they need to visit.
5. Bold Colors
Lastly, colors will help add visual interest and create distinctions between sections. They can also bring attention to your call to actions and make them more prominent on any of your pages.
Make Your Modern Website With a Clean WordPress Theme
Making a modern website is easy when you know what makes a great modern site and have the right tools for the job. Use the tips above and check out our clean WordPress theme collection to get your site up and running quickly and create a modern online presence.
Learn How to Use WordPress
Are you new to using WordPress? Learn how to use WordPress in our complete guide. This guide will take you through the full process, from the basics of creating posts and pages right through to installing and customising your first WordPress theme and setting up plugins for security and performance.
Want a weekly email summary?
Subscribe below and we'll send you a weekly email summary of all new Web Design tutorials. Never miss out on learning about the next big thing.
Sign up
Freelance Writer
Brenda Barron is an instructor for Tuts+ specializing in business and web design topics. She also writes and edits for a variety of other businesses across many subjects including small business, WordPress, and marketing. She holds a BA in English and has over a decade of experience crafting blog posts, articles, white papers, and more for clients across many industries. When not writing, you can find her spending time with family, singing, playing piano, and painting. You can learn more about her at
The Digital Inkwell
.
Looking for something to help kick start your next project?
Envato Market
has a range of items for sale to help get you started.