Adi Purdila
Tal y como indica el titular; en este artículo te voy a mostrar 6 trucos para Sketch que acelerarán tu productividad–¡vamos a sumergirnos de inmediato!
Atento a la pantalla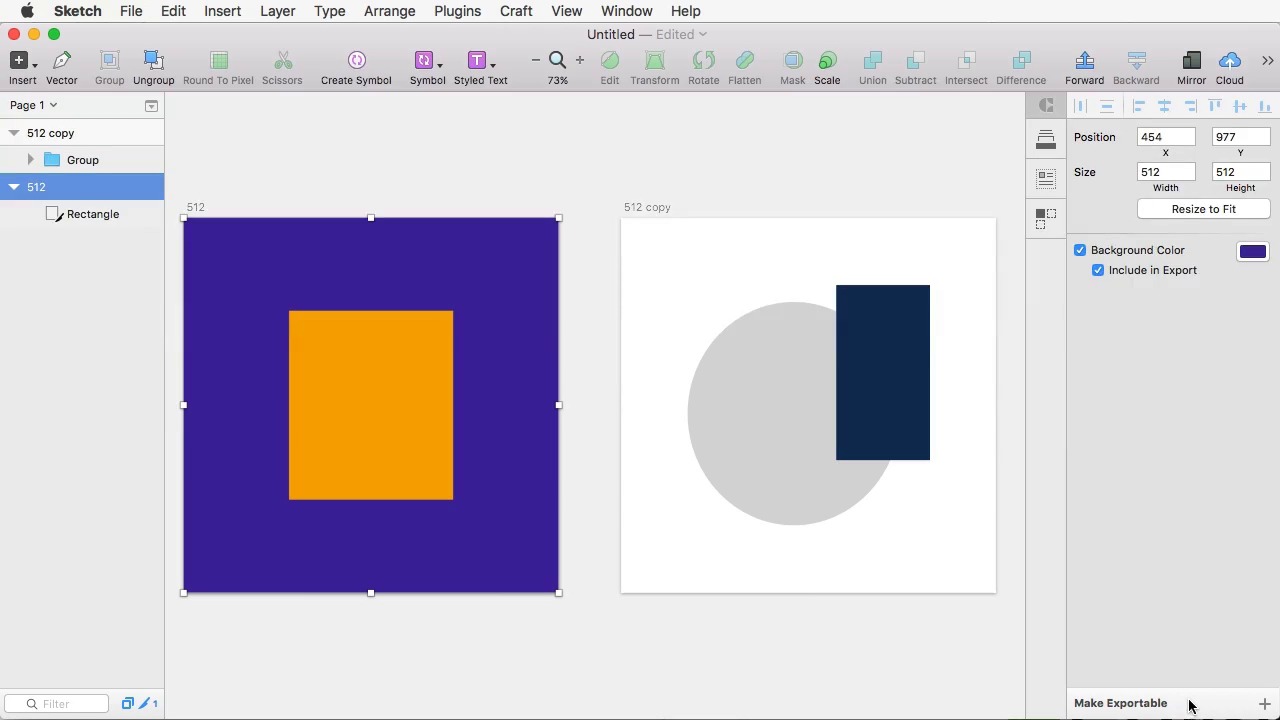 6 Trucos
Aquí tienes los trucos que hemos visto:
1. Cómo crear un Espacio de Trabajo Alrededor de una Selección
Los Espacios de Trabajos son geniales para mantener los documentos de diseño organizados, y facilitan la creación de diseños para tamaños de pantalla específicos. Normalmente crearíamos un espacio de trabajo y después dibujaríamos en él, pero, ¿qué sucede si primero creamos el diseño y a posteriori queremos incluirlo en un espacio de trabajo?
Se puede lograr seleccionando el elemento en cuestión, y después pulsando A (el atajo de teclado asignado para Espacio de Trabajo). A la derecha de la pantalla verás emerger un conjunto de tamaños predefinidos, incluyendo en la parte superior Alrededor de la Selección.
Pulsa esta opción, y habrás creado un espacio de trabajo que se ajusta precisamente a tus elementos.
2. Mover el Espacio de Trabajo Sin el Panel de Capas
El panel Capas te muestra una completa lista de capas y grupos, y también los espacios de trabajo. Podrías pensar que pulsando aquí los nombres de los espacios de trabajo es el único medio para seleccionarlos, pero también es posible hacerlo desde el lienzo.
Sitúate sobre el nombre del espacio de trabajo que se muestra en la parte superior izquierda del mismo y, cuando veas el borde del tablero destacado en azul, pulsa para seleccionarlo. Arrastra para mover el espacio de trabajo sobre tu lienzo, e incluso puedes seleccionar varios añadiendo la tecla Mayúsculas al realizar la selección.
Exportación de Espacios de Trabajo mediante Arrastre y Soltar
Existen muchas opciones para exportar elementos de Sketch (ya vimos algunos de ellos aquí) pero al hacerlo directamente arrastrando y soltando la capa, grupo, o espacio de trabajo a tu escritorio (o Finder), ¡ahorrarás un montón de tiempo! Sean las que sean las opciones que hayas indicado en el cuadro de diálogo Exportar serán respetadas, y si no lo has hecho, se usará el ajuste predeterminado PNG @1×.
4. Mover Formas Mientras Dibujas
Si has migrado a Sketch habiendo sido usuario de Illustrator, este truco te resultará familiar. Selecciona una herramienta de forma, después pulsa y arrastra sobre el área de trabajo, puedes crear una elipse, un rectángulo, un cuadrado, etc. Después podrás reposicionar esa forma, simplemente selecciónala y muévela.
Pero si mantienes la Barra Espaciadora presionada una vez hayas comenzado a dibujar la forma, la podrás reposicionar, después suelta la Barra para continuar dibujando. ¡Un gran ahorrador de tiempo!
5. Como Cambiar el Tamaño a las Capas Adecuadamente
Redimensionar objetos en Sketch es muy intuitivo; selecciona el objeto (o los objetos), después arrastra una de las anclas de esquina para modificar el tamaño. De cualquier forma, esto puede tener implicaciones al modificar capas combinadas, por ejemplo grupos que incluyan texto.

Al hacer uso de la herramienta Escala te aseguraras de que todas las capas que redimensiones lo hagan proporcionalmente entre sí. El texto se contraerá en relación a su contenedor, incluido el grosor de los trazos, el resultado será mucho mejor.
6. Como Duplicar una Transformación Previa
Este truco final trata de aplicar la misma transformación una vez tras otra al mismo objeto. Para conseguirlo, selecciona un objeto, realiza una transformación (como copiar, mover, escalar, etc.). Posteriormente, con el mismo objeto seleccionado, pulsa Comando + D.
Conclusión
Familiarizarte con cualquier aplicación gráfica te hará más productivo. A mí, estos seis trucos me han ayudado mucho; ¡espero que a ti también te ayuden a mejorar el flujo de trabajo con Sketch! Antes de irnos, no olvides echar un vistazo a lo que está a la última en la categoría de plantillas para Sketch de Themeforest:
Lecturas Útiles
Want a weekly email summary?
Subscribe below and we'll send you a weekly email summary of all new Web Design tutorials. Never miss out on learning about the next big thing.
Sign up
Adi Purdila is a web design instructor for Tuts+. With over 100 courses and 200 tutorials published to date, Adi's goal is to help students become better web designers and developers by creating content that's easy to follow and offers great value. Being self-taught himself, Adi strongly believes that constant learning (academic or otherwise) is the only way to move forward and achieve your goals. When not typing away at his keyboard, he loves woodworking and caring for his ever-growing family of rescue pets. You can stay up to date with what he's doing by following him on social media or visiting his website at adipurdila.com.
Looking for something to help kick start your next project?
Envato Market
has a range of items for sale to help get you started.