Read Time:
2 mins
Languages:
Las "operaciones booleanas" de Sketch nos permiten crear rutas complejas combinando formas existentes. Aprendamos cómo sacar lo mejor de estas diseñando un icono en este video tutorial.
Mira el Video Tutorial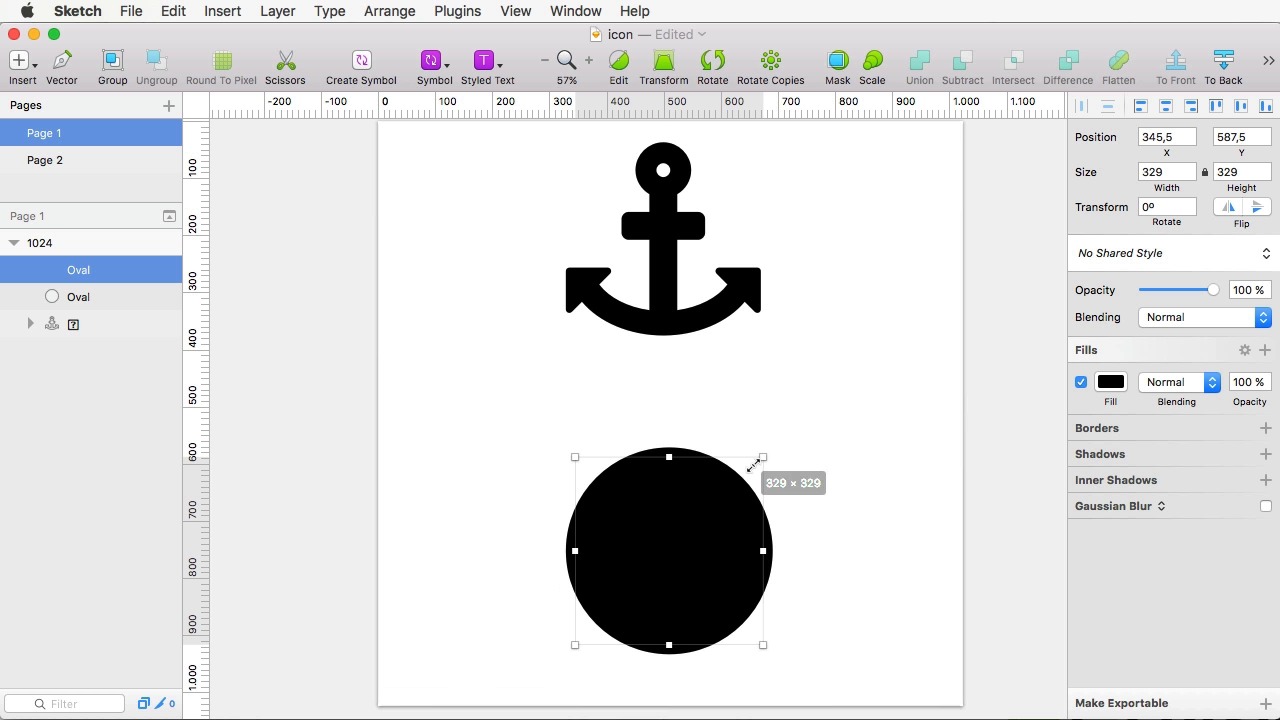 ¿Qué Son Operaciones Booleanas?
"Booleano", en términos de programación computacional, es un tipo de dato que puede ser "verdadero" o "falso". En términos de aplicaciones gráficas como Sketch, usamos "booleano" para describir cómo serán combinadas las formas, usando valores tales como "and", "or", "not" etc.
Algunas veces escucharás operaciones booleanas referidas como herramientas "Buscatrazos", y las opciones disponibles son:
Unión: En donde el resultado es la suma de ambas áreas de trazo.
Substraer: Donde el área de encima del trazo es removida de la de abajo.
Intersección: Lo que deja el área en donde las formas originales se enciman.
Diferencia: Efectivamente el opuesto de "intersección", dejando las partes en donde los trazados originales no se enciman.
Usando Operaciones Booleanas
Crear formas complejas es algo con lo que inevitablemente te vas a encontrar en diseño de iconos, así que echemos un vistazo a cómo nos pueden ayudar las herramientas booleanas.
Por ejemplo, tratando de recrear este icono de ancla, podríamos comenzar con dos formas circulares, de las cuáles susbtraeremos la de arriba de la de abajo.
Después de más substracción, agregaremos algunos triángulos al final de la base del ancla, usando la operación unión para combinar las tres formas en una.
Editiando
Podrías haber escuchado el término "no-destructivo" en diseño, el cuál se refiere a una manera de trabajar en gráficos que no destruye información vital a medida que avanzas. Aquí, por ejemplo, podrías pensar que tendríamos un problema si quisiéramos hacer más grandes nuestros triángulos, pero gracias a las técnicas no destructivas de Sketch no hemos quemado nuestros puentes.
Cada objeto dentro de esta Forma Combinada aún es accesible como su propia capa, así que asilar y editar los triángulos no es problema:
Al final, cuando todas tus formas son creadas, combinadas, extraídas, intersectadas, lo que necesites hacer, puedes dar clic en Aplanar para remover las capacidades de aislamiento. Muy parecido a la opción Expandir de Adobe Ilustrador, esto te dejará con trazados complejos individuales, lo cuál podría ser más apropiado, para distribuir tu icono.
Conclusión
Las cuatro operaciones booleanas de Sketch nos permiten construir trazados complejos combinando formas en diferentes maneras. Como demostramos, son bastante útiles para diseño de iconos. ¡Úsalos hoy mismo!
Enlaces Útiles
Adi Purdila is a web design instructor for Tuts+. With over 100 courses and 200 tutorials published to date, Adi's goal is to help students become better web designers and developers by creating content that's easy to follow and offers great value. Being self-taught himself, Adi strongly believes that constant learning (academic or otherwise) is the only way to move forward and achieve your goals. When not typing away at his keyboard, he loves woodworking and caring for his ever-growing family of rescue pets. You can stay up to date with what he's doing by following him on social media or visiting his website at adipurdila.com.
Looking for something to help kick start your next project?
Envato Market
has a range of items for sale to help get you started.