Adi Purdila
Itt az idő valami szuper-gyorsat tanulni Sketchben; egy homályos háttér effektet. Szóval további hűhó nélkül, vágjunk bele!
Homályos Háttér 60 másodpercben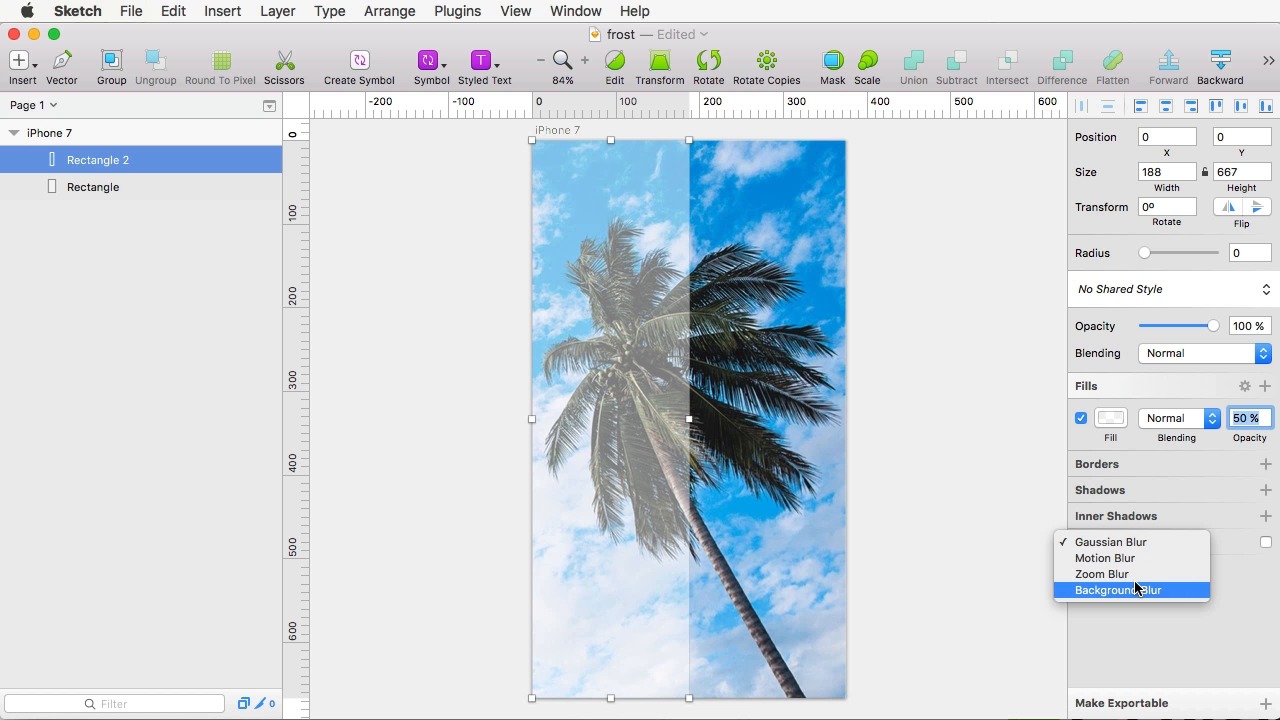 Kezdjük egy kép elhelyezésével a Sketch rajztábládon, aztán fedjük le egy egyszerű téglalap formával. Töltsük fel a téglalapot egy árnyalatnyi fehérrel, aztán csökkentsük az átlátszatlanságát 50%-ra.
Hogy befejezzük az effektet, induljunk el az inspektorhoz aztán válaszunk Háttér Elmosódást. Válasszunk egy Értéket 5px és 10px között, ami valami ilyet fog neked adni:
A téglalapod karban fogja tartani a homályos effektjét, nem számít merre mozgatod a képen, és még különböző háttér színekkel, átlátszatlansági szintekkel és homályossági értékekkel is játszadozhatsz.
Következtetés
Ez az! Remélem élvezed ezt a gyors és könnyű effektet Sketchben; tudasd velünk, mire használod!
Adi Purdila is a web design instructor for Tuts+. With over 100 courses and 200 tutorials published to date, Adi's goal is to help students become better web designers and developers by creating content that's easy to follow and offers great value. Being self-taught himself, Adi strongly believes that constant learning (academic or otherwise) is the only way to move forward and achieve your goals. When not typing away at his keyboard, he loves woodworking and caring for his ever-growing family of rescue pets. You can stay up to date with what he's doing by following him on social media or visiting his website at adipurdila.com.
Looking for something to help kick start your next project?
Envato Market
has a range of items for sale to help get you started.