Adi Purdila
Hari ini kita akan membuat ikon library dinamis di Sketch. Poses ini bisa menjadi cukup rumit, tapi kita akan menghemat banyak waktu dan tenaga dengan menggunakan plugin yang disebut Ikon Sketch. Mari kita selami!
Ikon Sketch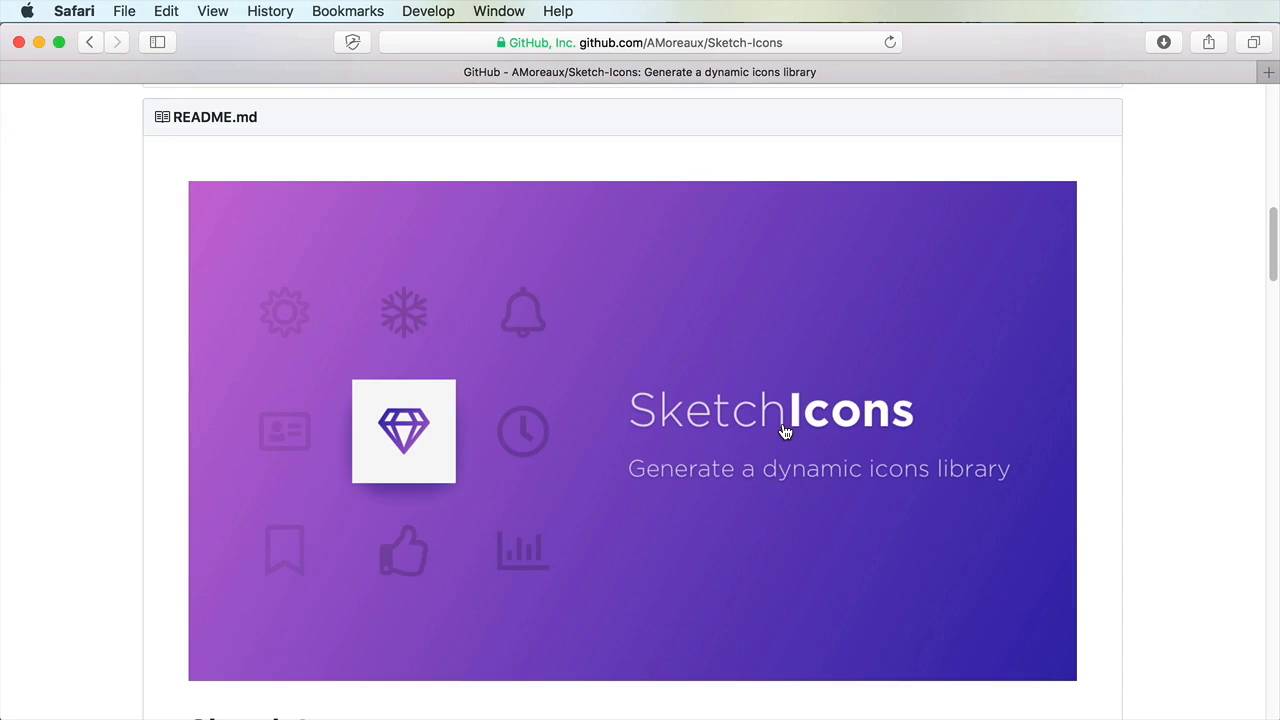 Ikon Sketch adalah plugin untuk Sketch yang memungkinkan kalian mengimport sekumpulan ikon, lalu secara otomatis mengatur pewarnaan. Mari kita lanjutkan bagaimana cara kerjanya.
1. Instal Plugin
Mulailah dengan mendownload plugin dan menginstal plugin. Saya pribadi suka menggunakan Runner untuk menginstal plugin Sketch saya. Jadi Anda bisa menggunakan metode itu juga jika Anda mau.
2. Deklarasikan Beberapa Warna
Mulai dokumen baru dan nyatakan beberapa warna. Lakukan ini dengan membuat beberapa artboard dan memberi mereka nama warna yang sesuai. Tempatkan bentuk pada masing-masing, dengan warna apa pun yang Anda inginkan, lalu ubah setiap papan tulis menjadi simbol. Anda harus berakhir dengan sesuatu seperti ini:
3. Import Beberapa Ikon
Saya akan mengimport beberapa ikon secara massal dengan membuka Plugins > Ikon Sketch > Import icons ... Ikon Sketch akan menanyakan ukuran apa yang saya inginkan untuk setiap artboard, sehingga dalam kasus ini saya tinggal setting artboards dari 24px dengan padding 3px. Saya juga memastikan bahwa checkbox dalam keadaan checked untuk mengonversi masing-masing simbol, dan tambahkan color mask juga checked.
Saat kita menggunakan color mask, kita diberi pilihan untuk mengambil warna awal dari pengambil warna, atau dari simbol di library kita sendiri. Seperti yang dapat anda lihat pada gambar di bawah ini, saya dapat memilih 3 simbol dalam dokunen saya saat ini - sempurna!
Setelah kami puas dengan setting, kami klik Continue dan lanjutkan untuk memilih file icon yang ingin kami import. Ikon Anda akan ditambahkan ke dokumen Anda, disusun dengan rapi di papan nama yang sesuai, dan tersedia sebagai simbol.
4. Menggunakan Simbol Ikon Anda
Jika Anda melihat lapisan pada gambar di atas, masing-masing simbol ikon pada dasarnya adalah lapisan warna, dengan ikon di bawahnya berfungsi sebagai mask.
Bila Anda menambahkan salah satu simbol ikon ini ke halaman di dokumen Anda, Anda dapat mengubah warnanya dengan menggunakan warna Override di sidebar kanan. Simbol warna yang sudah disiapkan tersedia dalam menu dropdown yang praktis.
Selain itu, jika Anda perlu mengubah warna yang Anda tetapkan sebagai simbol pada awalnya, Anda dapat membuka simbol itu, mengubah warna persegi panjang di dalamnya, dan perubahan itu akan tercermin di semua ikon yang terpengaruh dalam dokumen Anda.
5. Menyiapkan Icon library
Tapi mari kita bicara sedikit tentang membangun perpustakaan yang dinamis. Baru-baru ini kami menerbitkan tutorial tentang penggunaan Sketch libraries.
Perpustakaan ini membuat file Sketch tunggal yang tersedia secara global, termasuk semua simbol dan gaya bersama di dalamnya. Agar ikon Anda dijadikan bagian dari library, buka Preferences > Libraries > Add Library. Pilih dokumen ikon yang baru Anda buat dan akan ditambahkan ke daftar library Anda.
Sekarang Anda dapat membuat dokumen baru (jangan ragu untuk juga menutup dokumen ikon Anda) dan mintalah semua ikon, dengan warna mereka, tersedia untuk digunakan.
Kesimpulan
Plugin Ikon Sketch memberi kita fleksibilitas yang besar di mana pengelolaan ikon Sketch diperhatikan. Tutorial ini menggores permukaan dan telah memulai Anda ke arah yang benar; beritahu kami bagaimana nanti Anda bekerja dengan ikon di Sketch!
Dan sebelum saya undur diri, lihat beberapa set ikon yang tersedia di Envato Elements; semua siap dan menunggu untuk ditambahkan ke library ikon Sketch dinamis Anda!
Want a weekly email summary?
Subscribe below and we'll send you a weekly email summary of all new Web Design tutorials. Never miss out on learning about the next big thing.
Sign up
Adi Purdila is a web design instructor for Tuts+. With over 100 courses and 200 tutorials published to date, Adi's goal is to help students become better web designers and developers by creating content that's easy to follow and offers great value. Being self-taught himself, Adi strongly believes that constant learning (academic or otherwise) is the only way to move forward and achieve your goals. When not typing away at his keyboard, he loves woodworking and caring for his ever-growing family of rescue pets. You can stay up to date with what he's doing by following him on social media or visiting his website at adipurdila.com.
Scroll to top
Looking for something to help kick start your next project?
Envato Market
has a range of items for sale to help get you started.