Adi Purdila
Dalam sips singkat ini saya akan menjelaskan kapan Anda seharusnya dan kapan Anda tidak boleh menggunakan "versi slim" dari jQuery. Untuk tips ini Saya akan menganggap bahwa Anda familiar dengan jQuery, atau setidaknya pernah mendengarnya.

Menonton Screencast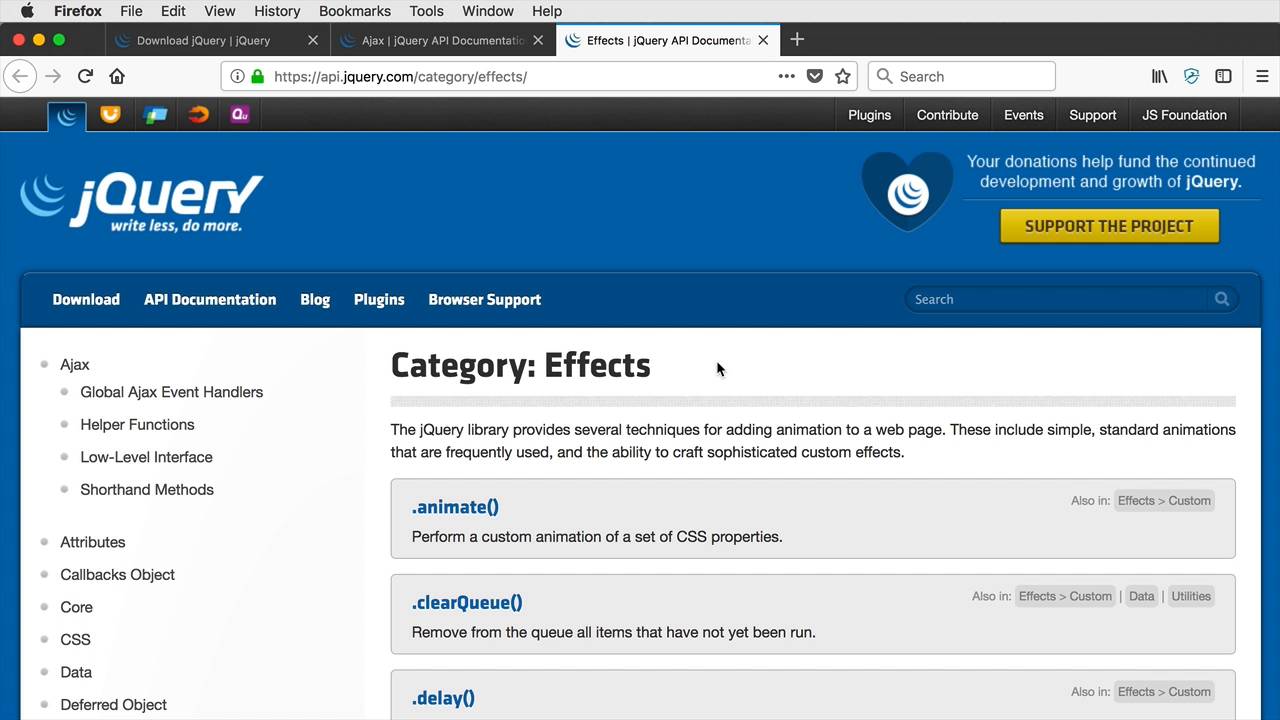 jQuery vs jQuery Slim
Untuk menggunakan jQuery, Anda biasanya akan membuka https://jquery.com/download/ dan mengambil salah satu paket yang ditawarkan. Saat ini versi production yang telah terkompresi dari jQuery memiliki besar file 87Kb. Ini bukanlah jumlah yang besar, tetapi sebagai gantinya Anda dapat menghemat lebih dari 17Kb dengan memilih versi slim production yang telah terkompresi.
Ketika Anda mencoba mengoptimalkan performa, sudah seharusnya Anda mengambil setiap penghematan yang Anda bisa, dan inilah maksudnya: versi slim menghemat beban dengan meniadakan ajax dan modul efek.
Modul ajax yang mungkin kurang digunakan dari keduanya. Ini berisi fungsi dan method yang memungkinkan kita memuat data tanpa perlu refresh halaman. Modul efek, bagaimanapun, lebih cenderung ditampilkan pada website Anda; ini berisi fungsi dan method untuk animasi yang sering digunakan. animate() misalnya, fadein() dan fadeout(), hide(), show(), dan seterusnya. Jika Anda pernah menggunakan jQuery, kemungkinan Anda telah menggunakan salah satu method ini.
Jadi yang mencakup pesan penting di sini: jika Anda memerlukan salah satu method atau fungsi yang ditemukan dalam modul ajax atau efek pada jQuery, gunakan versi lengkapnya. Jika tidak, Anda akan menghemat dengan menggunakan versi slim dari jQuery.
Berhati-hatilah penggunga Bootstrap
Sekarang, akhirnya, menjadi alasan utama dibalik tips singkat ini! Perlu dicatat bahwa Bootstrap 4 (versi terbaru dari framework) menggunakan versi slim dari jQuery. Oleh karena itu jika Anda membangun dengan Bootstrap dan Anda berencana menambahkan interaktivitas tambahan yang bergantung pada ajax atau efek, sebagai gantinya Anda harus memuat library jQuery versi lengkapnya.
Saya harap itu bisa menyelamatkan Anda dari sakit kepala!
Want a weekly email summary?
Subscribe below and we'll send you a weekly email summary of all new Web Design tutorials. Never miss out on learning about the next big thing.
Sign up
Adi Purdila is a web design instructor for Tuts+. With over 100 courses and 200 tutorials published to date, Adi's goal is to help students become better web designers and developers by creating content that's easy to follow and offers great value. Being self-taught himself, Adi strongly believes that constant learning (academic or otherwise) is the only way to move forward and achieve your goals. When not typing away at his keyboard, he loves woodworking and caring for his ever-growing family of rescue pets. You can stay up to date with what he's doing by following him on social media or visiting his website at adipurdila.com.
Looking for something to help kick start your next project?
Envato Market
has a range of items for sale to help get you started.