Read Time:
1 min
Languages:
Jeśli kiedykolwiek zaznaczałeś grupę obiektów w Sketch, a następnie zmieniałeś jej rozmiar, z pewnością wiesz, że każdy element jest rozciągany i przesuwany proporcjonalnie. Teraz w Sketch, dzięki opcji Resizing, możemy określić zachowanie każdego obiektu. Dowiedzmy się jak to zrobić w 60 sekundowym wideo!
Zmiana rozmiaru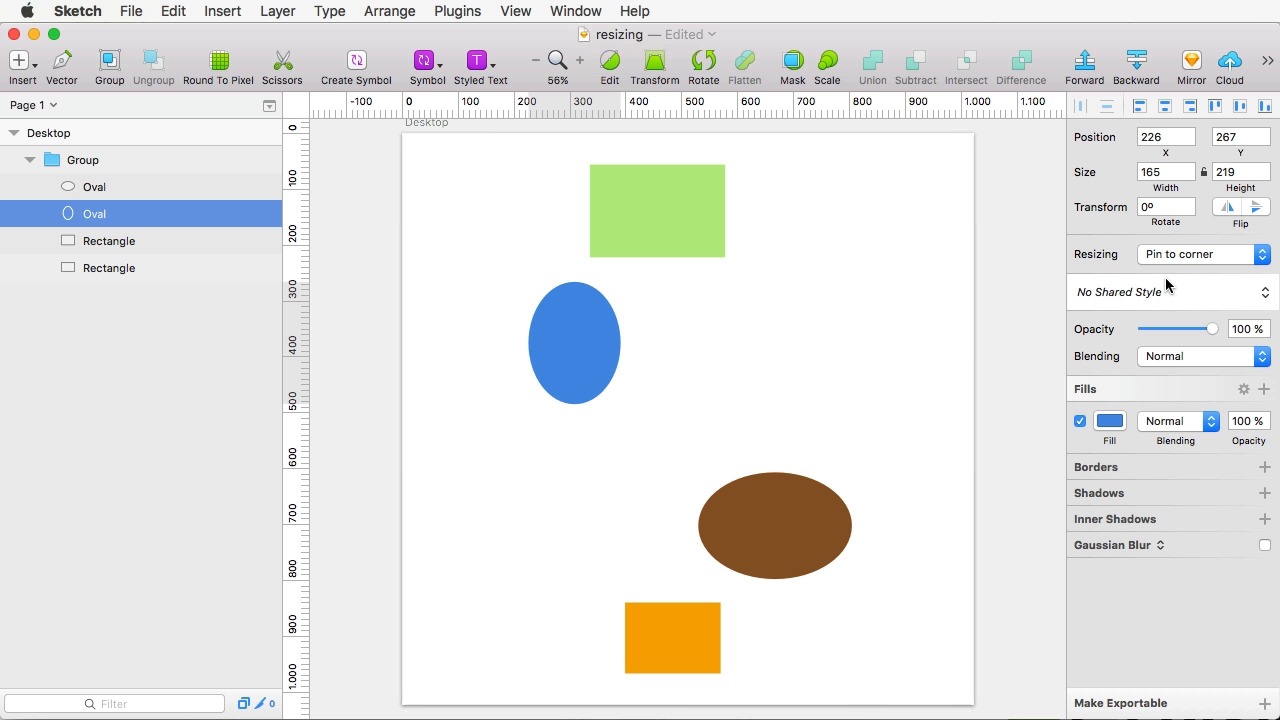 Dla przykładu, przyjrzyj się tej grupie obiektów. Tutaj zaznaczymy grupę gotową do rozciągania:
Podczas rozciągania, każda warstwa wewnątrz grupy zniekształca się jednakowo:
Jednakże, zaznaczając indywidualnie każdy obiekt wewnątrz grupy, możemy użyć opcji Resizing, aby określić zachowanie elementów podczas zmieniania rozmiaru grupy.
Cztery opcje zmiany rozmiaru
Opcje są następujące:
Stretch: domyślna wartość. Podczas skalowania grupy, obiekt zmienia rozmiar i pozycję proporcjonalnie.
Pin to corner: opcja określa, który z czterech narożników grupy znajduje się najbliżej obiektu, a następnie przypina go do narożnika podczas zmiany rozmiaru grupy. Rozmiar obiektu nie zmienia się, dopóki grupa nie stanie się mniejsza niż sam obiekt, po czym element zmniejsza się proporcjonalnie.
Resize object: w tej sytuacji, obiekt zmienia rozmiar, ale jego pozycja pozostaje niezmieniona.
Float in place: ostatnia z czterech opcji, która przesuwa obiekt proporcjonalnie, ale nie zmienia jego skali.
Podsumowanie
Wszystkie opcje są bardzo przydane, szczególnie jeśli tworzysz responsywne wersje interfejsu. Daj nam znać w komentarzu jak je wykorzystałeś!
Looking for something to help kick start your next project?
Envato Market
has a range of items for sale to help get you started.