Adi Purdila
Como o título diz, nesse screencast mostraremos seis dicas do Sketch que memlhorarão sua produtividade—então, comecemos!
Assista o Screencast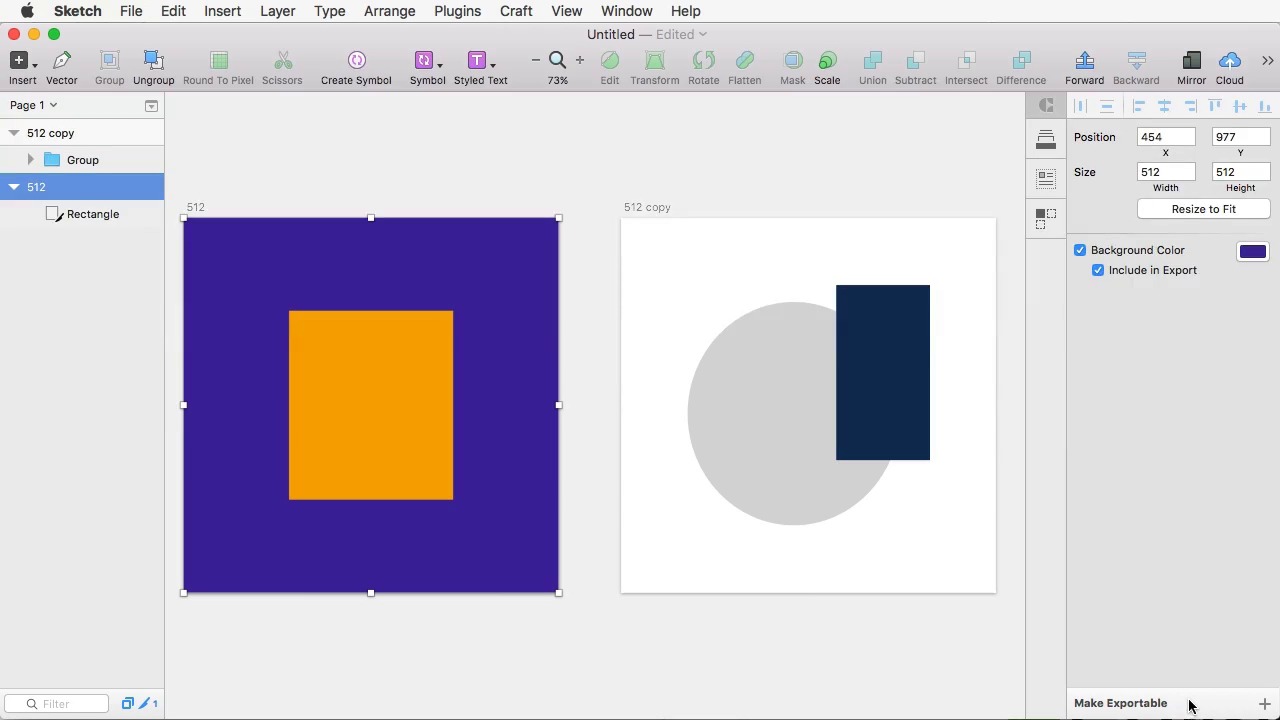 6 Dicas
Eis as dicas que falamos:
1. Como Criar uma Prancheta ao Redor de uma Seleção
Pranchetas são ótimas para manter documentos organisados e elas facilitam a criação para certos tamanhos de telas. Normalmente, criaríamos uma prancheta e então desenharíamos nela, mas e se primeiro desenharmos e depois criarmos uma prancheta ao redor?
Comece selecionando os elementos em questão, pressione A (atalho para Artboard - Prancheta). Na direita da interface, vemos vários tamanhos padrões, inclusive, bem no topo, Around Selection (ao redor da seleção).
Aperte-o e será criada uma prancheta que cabe, precisamente, seus elementos.
2. Movendo Pranchetas Sem o Painel de Camadas
O painel de Camadas (Layers) mostra uma lista completa das camadas e grupos, mas também mostra as pranchetas. Pode-se pensar que clicando no nome de uma delas é a única forma de selecioná-la, porém, é possível pelo canvas também.
Passe o mouse pelo nome da prancheta, mostrada no canto direito superio da prancheta em si. Quando vir uma linha azul, clique para selecioná. Arraste para mover a prancheta pelo canvas e, se quiser, selecione várias pranhetas apertando Shift.
3. Exportação de Prancheta via Arrastar e Soltar
Há inúmeras opções para exportar recursos do Sketch (cobrimos várias delas aqui) mas ao arrastar e soltar sua camada, grupo ou prancheta direto na área de trabalho (ou Finder), pouparemos temos! Quaisquer opções configuradas na janela de Exportação serão respeitadas e, caso nada esteja configurado, o padrão PNG @1x será usado.
4. Movendo Formas Enquanto As Desenha
Se tiver mudado para o Sketch vindo do Adobe Illustrtor, essa dica pode ser familiar. Ao selecionar a ferramenta de forma e clicar e arrastar na prancheta, pode-se criar uma elipse, retângulo, quadro, etc. Pode depois até reposicionar a forma ao selecioná-la e movê-la.
Mas ao segurar a barra de Espaço enquanto desenha a forma, pode-se reposicioná-la e soltar o Espaço para continua desenhando. Ótima economia de tempo!
5. Redimensionando Camadas Corretamente
Redimensionar objetos no Sketch é intuitivo: selecione o objeto (ou objetos), arraste a âncora no canto para redimensionar. Contudo, isso tem implicações ao redimensionar certas combinações de camadas, como grupos que incluem textos.

Usar a ferramenta de Escala garantirá que todas as camadas redimensionadas continuarão proporcionais uma às outras. Texto irá diminuir em relação ao seu container, espessura dos traços também e o resultado final será bem melhor.
6. Duplicando a Transformação Anterior
A dica final é sobre aplica a mesma tranformação múltiplas vezes no mesmo objeto. Para tanto, selecione um objeto, realize a transformação (como copiar, mover, dimensionar e por aí vai). Então, com oobjeto ainda selecionado, aperte Command + D.
Conclusão
Familiarizar-se a qualquer aplicação gráfica fará você ser mais produtivo. Essas seis dicas, com certeza, ajudaram-me. Espero que elas o ajudem a elever seu fluxo de trabalho! Antes de irmos, não esqueça de verificar o que há de mais recente na categoria de modelos para Sketch do Themeforest:
Leitura Útil
Want a weekly email summary?
Subscribe below and we'll send you a weekly email summary of all new Web Design tutorials. Never miss out on learning about the next big thing.
Sign up
Adi Purdila is a web design instructor for Tuts+. With over 100 courses and 200 tutorials published to date, Adi's goal is to help students become better web designers and developers by creating content that's easy to follow and offers great value. Being self-taught himself, Adi strongly believes that constant learning (academic or otherwise) is the only way to move forward and achieve your goals. When not typing away at his keyboard, he loves woodworking and caring for his ever-growing family of rescue pets. You can stay up to date with what he's doing by following him on social media or visiting his website at adipurdila.com.
Looking for something to help kick start your next project?
Envato Market
has a range of items for sale to help get you started.