Read Time:
1 min
Languages:
Se já selecionamos grupos de objetos no Sketch e redimensionamos o grupo inteiro, já sabemos que cada objeto dentro dele será esticado e movido proporcionalmente. Com a opção Resizing, podemos especificar como queremos que cada objeto se comporte. Vejamos como nesse vídeo de 60 segundos!
Redimensionando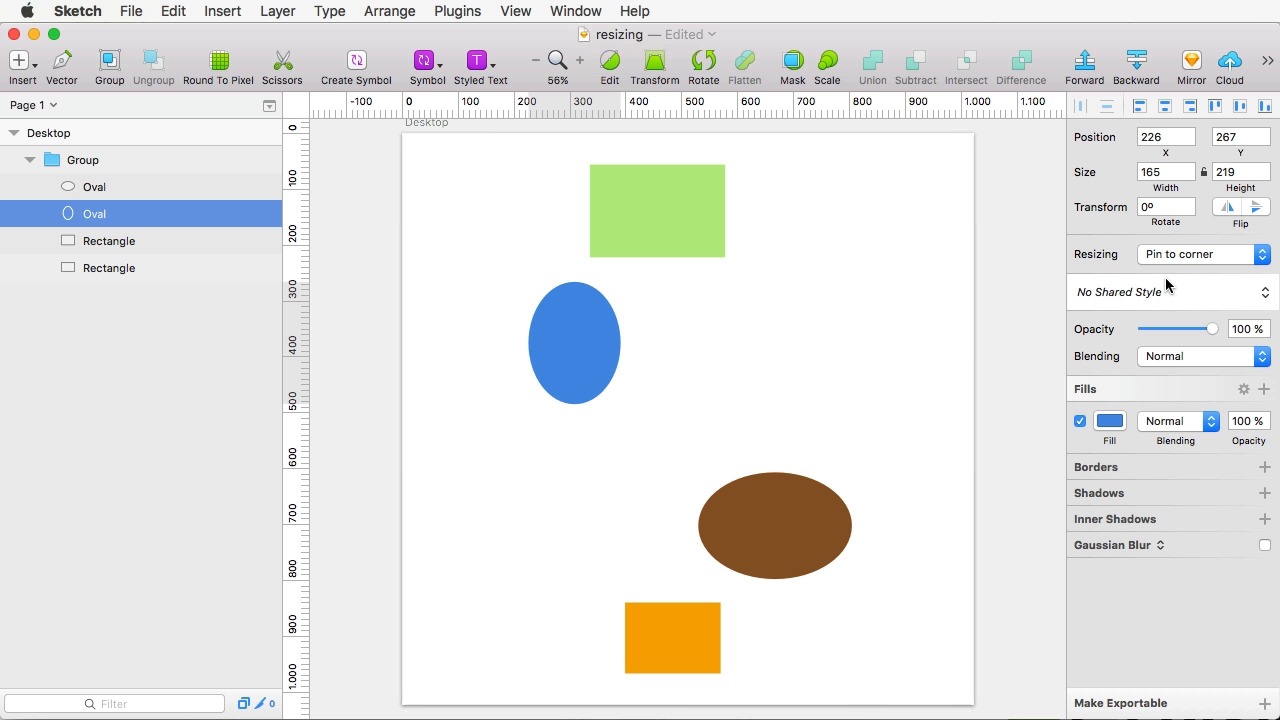 Vejamos esse grupo de objetos, por exemplo. Aqui, selecionamos o grupo, pronto para estiramento:
Então, quando estivmo, cada camada dentro do grupo distorce-se igualmente:
Contudo, ao selecionar cada objeto dentro do grupo, individulamente, podemos usar o menu de seleção Resizing, para especificar como se comportarão ao redimensionar o grupo.
Quatro Opções de Redimensionamento
As opções são as seguintes:
Stretch: valor padrão. Quando o grupo é dimensionado, o objeto altera seu tamanho e posição proporcionalmente.
Pin to corner: essa opção identifica qual dos quatro cantos o objeto está masi próximo, fixa-o àquele canto enquanto o grupo é dimensionado. Isso não altera o tamanho do objeto a não ser que o grupo fique menor que o objeto em si, que no caso ele diminui proporcionalmente.
Resize object: Nessa situação, o objeto dimensiona mas sua posição permance inalterada.
Float in place: a última opção move a posição do objeto proporcionalmente, mas seu tamanho inalterado.
Conclusão
Essas opções são muito úteis, particularmente se criarmos versões responsivas de designs de interfaces. Diga-nos como as usa deixando um comentário!
Looking for something to help kick start your next project?
Envato Market
has a range of items for sale to help get you started.