Ласкаво просимо на черговий передає вага Туц+ відеоуроки самовчитель! У цьому відео я збираюся дати вам короткий Введення у Використання CSS вертикальне зупинки.
Точки зупинки є синонімами чуйний веб-дизайн; вони точки, в якій ви вирішите змінити макет дизайну. Наприклад, 768px-це широко використовувана Ширина області перегляду, нижче якої ви хочете організувати свій макет для мобільних пристроїв, і над яким можна подумати більше в плані робочого столу.
Однак, точки зупину не тільки застосовувати горизонтально, щоб Ширина вікна; вони, можливо, вступають у силу по ряду різних причин. У цьому уроці ми збираємося глянути на вертикальних точок зупину, які застосовуються по відношенню до висота області перегляду. Ми використовуємо їх з min-height Max-height властивості CSS запити засобів масової інформації. Давайте візьмемо більш глибокий погляд.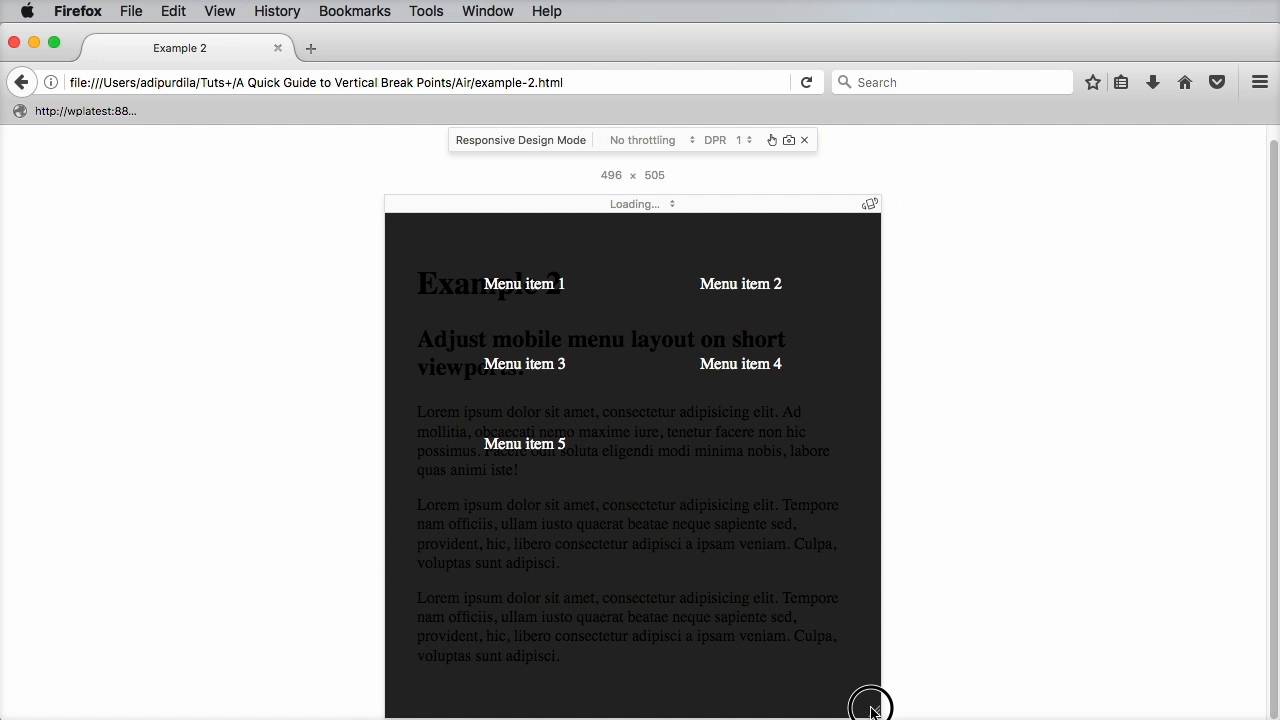 У цьому відео ми подивимося на наступні сценарії:
Змінюючи інтервал і розмір шрифту на кількох видових екранах.
Регулювання розмірів мобільного навігації на коротких видових екранів.
Оформлення верхнього або нижнього колонтитула виправлені, тільки тоді, коли є достатньо місця.
Регулювання повноекранна секцій для коротких видових екранів.
Будьте впевнені, щоб завантажити вихідні файли, щоб іти разом. 
Подальше Читання
Want a weekly email summary?
Subscribe below and we'll send you a weekly email summary of all new Web Design tutorials. Never miss out on learning about the next big thing.
Sign up
Adi Purdila is a web design instructor for Tuts+. With over 100 courses and 200 tutorials published to date, Adi's goal is to help students become better web designers and developers by creating content that's easy to follow and offers great value. Being self-taught himself, Adi strongly believes that constant learning (academic or otherwise) is the only way to move forward and achieve your goals. When not typing away at his keyboard, he loves woodworking and caring for his ever-growing family of rescue pets. You can stay up to date with what he's doing by following him on social media or visiting his website at adipurdila.com.
Looking for something to help kick start your next project?
Envato Market
has a range of items for sale to help get you started.