Read Time:
1 min
Languages:
Affinity Designer is an amazing new app for Mac which is taking the design world by storm. In this short video tutorial from my recent Affinity Designer Quick Start course, you'll learn how to take advantage of its handy "Power Duplicate" function to create repeating shape patterns with a simple keyboard shortcut. 
Watch the Tutorial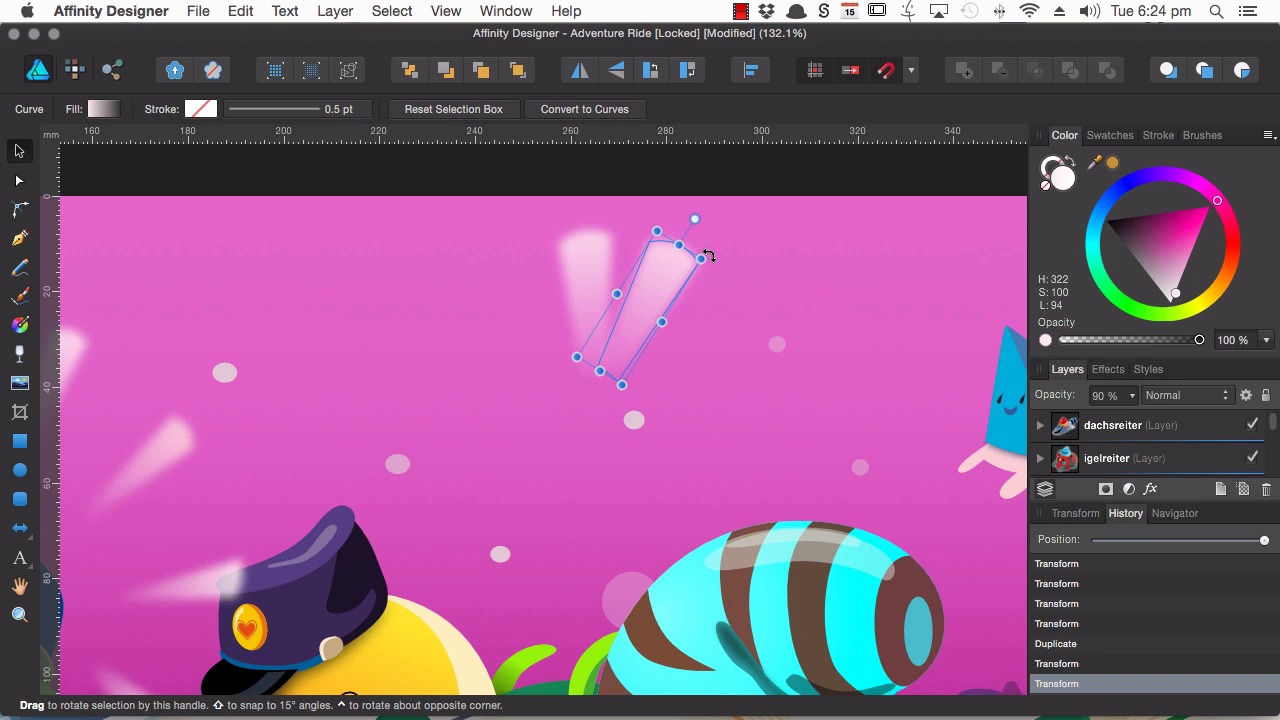 Watch the Full Course
The full course, Affinity Designer Quick Start, is available free, courtesy of Affinity. After you complete it, you'll have all the right shortcuts and tricks up your sleeve, be fully familiar with the app's interface and tools, and be able to go from laying down curves all the way through to exporting a design. 
Everything we'll cover can be done in the free trial of Affinity Designer, so even if you don't yet have the app you'll still be able to take this course. 
Hi there. I'm a designer & coder who works in the areas of web design / development, game development and digital art. In the web space I'm a front end all rounder but I have a particular specialization in theme creation, no matter the platform. I also love finding the latest most efficient, user focused design and dev techniques of the day. In game development I'm addicted to playing with every different engine, toolset and framework I can find. In digital art I love everything from painting to vector work to pixel art to 3D modelling. In short, if it's creative and you can make it digitally, I love it.
Looking for something to help kick start your next project?
Envato Market
has a range of items for sale to help get you started.