Brenda Barron
While a website is a great way for your business to get noticed, a WordPress landing page is an even better way to promote a specific offer. When you create a landing page in WordPress, you can easily focus all your marketing efforts on one offer, marketing campaign, product or service, drive signups to that page, and generate leads for your business.
The best part about landing pages is that your visitors are focused on one action (or multiple actions leading to the same goal). The purpose of the landing page is to remove all distractions such as other pages on your site, social media links, and other elements that could drive visitors away.
"Too many choices can overwhelm us and cause us to not choose at all. For businesses, this means that if they offer us too many choices, we may not buy anything." – Sheena Iyengar
Luckily, creating a landing page in WordPress is easy even if you aren't a designer. Thanks to numerous WordPress landing page themes, you can make a landing page in WordPress in a couple of hours and start driving traffic to it. In this post, we'll talk about what makes landing pages in WordPress special, how to make a landing page in WordPress, and share actionable tips for designing high-converting landing pages.
What Makes WordPress Landing Pages a Good Choice?
When it comes to creating a landing page in WordPress, there are several advantages to consider and keep in mind.
1. Requires No Coding Knowledge
The biggest advantage is that you don't have to learn any code to do it. Thanks to WordPress themes that were made specifically for landing pages, all you've got to do is install the landing page theme you like and enter your own content.
2. Minimal Design
In the case of landing pages, minimal design is a good thing. Minimal design makes it easier for visitors to focus on the copy and content that's on the landing page. It makes your calls to action (CTAs) more noticeable, which means that landing pages ultimately help you drive conversions.
3. No Distractions
A well-designed landing page eliminates all the unnecessary distractions. This means that navigation menus, social media links, links to other pages on your site, and other elements are removed in favor of visitors clicking the call to action button and converting. Once you remove the ability for visitors to navigate away, the chances of them signing up are higher than on a regular page on your site.
4. Focus on Singular Action
Lastly, landing pages focus on one singular action and that's to get the visitors to convert. Whether you're promoting a lead magnet or a paid program or a service, your landing page should make it as easy as possible for visitors to see all the benefits of your offer and sign up.
The elements above are the basic landing page design principles that'll help you design a high-converting landing page and help convert visitors into subscribers or customers. It's also worth mentioning that most if not all WordPress landing page themes come with demo content so you can get your landing page up and running as quickly as possible.
For a curated selection of landing page templates, study the following article:

How to Make a Landing Page in WordPress
Now that we've covered what makes WordPress landing pages great, let's go over the steps needed to create one!
1. Choose a WordPress Landing Page Theme
The first step will be to choose a WordPress landing page theme for your landing page. You can find plenty of WordPress landing page themes on Envato Elements. As you can see from the screenshot, you can find themes that are specific to a particular industry as well as more general, multipurpose themes that can be used no matter what industry or niche you're in.
The biggest advantage of Envato Elements is that you can download as many landing page themes as you need for a low monthly subscription and you'll also get other creative assets such as fonts, stock fonts, and icons that you can use to spice up the design of your WordPress landing page.
2. Install and Activate the Theme
Once you've found a theme you like, complete the purchase and download your files.
For the purposes of this tutorial, I am using the Wealth theme. The Wealth landing page WordPress theme comes with a number of different templates for landing pages suitable for travel companies, medical companies, wedding venues or planners, creative services, and more.
If you're using a different theme, now is the time to install it and activate it on your WordPress site. To start, log into your WordPress dashboard and navigate to Appearance > Themes. Click Add new and on the next page, choose the downloaded zip file that contains your theme. Click the Upload button and wait for the theme to be installed.
Once the installation process has been completed, click on Activate to make your landing page theme live on your site.
3. Import Demo Content
I've mentioned earlier that most WordPress landing page themes come with the ability to import demo content. Demo content usually consists of a set of predesigned and styled pages filled with dummy text. The main benefit of demo content is that it speeds up your design time because everything is already in place.
The Wealth theme is no different so we're going to proceed with the design and setup process by importing the demo content. Go to Appearance > Import Demo Data.
Here, you can select the desired demo from the drop-down menu and choose whether you want to import all the options or individual options such as Widgets or Style options. In this case, I've selected the Insurance demo and the option to import all the theme options. Then, press the Import Demo Data button and wait for the import to complete. After the import is done, you can visit your site to make sure everything looks good.
4. Customize and Style the Landing Page
Now that the demo content has been imported, it's time to style and customize your landing page. Let's tackle the styling options first and then we'll go over how to customize the contents of your WordPress landing page.
Style the WordPress Landing Page
If you're using the Wealth theme, navigate to Wealth Options in your dashboard. As you can see from the screenshot below, you can upload your own logo, choose the layout for your header and footer, choose your colors, fonts, and more.
If you're using a different theme and don't see a separate Options or Theme Options section in your dashboard go to Appearance > Customize. You'll be able to set the styles and tweak colors, fonts, and more using the Live Customizer.
Customize the WordPress Landing Page
Once you have the visual styles set to your liking, it's time to replace the demo content with your own and customize the landing page. Since the Wealth theme has been built with the help of WPBakery page builder, editing the content is as easy as dragging and dropping elements in place.
For starters, go to Pages > All pages. Then, hover over the page you'd like to edit and click Edit with WPBakery Page Builder. Once the front-end editor loads, you can easily edit existing elements by clicking various controls that show up as you hover over the page.
For example, to change the background photo in the header area, click on Row Settings and then the pencil icon to make the edits.
Similarly, to change the text, all you've got to do is click on the text you want to edit.
To add more elements to the page, click the + icon at the top. You can add more rows and columns, contact forms, sliders, and other elements.
When you're done, click the Update button and your changes will be live on your site.
Note: if you'd like a more detailed foundation in using WPBakery Page Builder, this tutorial has you covered:
Additional Options to Create Landing Pages in WordPress
Aside from using WordPress landing page themes to create landing pages, there are a few other tools you can use.
Create Landing Pages With WordPress Plugins
The first option to create a WordPress landing page is to use a WordPress landing page plugin. There are dozens of premium and free WordPress plugins that can help you with this task. A few examples include:
WordPress Landing Pages. This is a free plugin by InboundNow that allows you to create landing pages on WordPress. In addition to that, you can also monitor and track conversion rates, run a/b or multivariate split tests on landing pages, and choose any one of the premade custom landing page designs.
WPBakery Page Builder. Another option for building landing pages is to use a page builder plugin. While this means that you won't have premade designs specifically for landing pages, a page builder plugin will allow you to build out other pages on your site once you're ready to launch or expand beyond the landing page. Elementor is another popular builder which can help you build stunning pages without any coding knowledge whatsoever:
Pros and Cons of Using WordPress Plugins to Create Landing Pages
It's worth mentioning that using plugins to create landing pages in WordPress comes with its own set of pros and cons.

The biggest advantage of a WordPress landing page plugin is that you're not dependent on a theme so it's easy to keep using your current theme or switch later on. The downside of using a plugin is that you run the risk of slowing down your site if you're already running a bunch of other plugins.
Make Landing Pages With Landing Page Software Like LeadPages
Another option for creating landing pages with WordPress is to use landing page software like LeadPages. LeadPages comes with its own plugin for WordPress and hundreds of starter templates that you can use to set up your landing page.
Pros and Cons of Using LeadPages
LeadPages is an easy to use tool that's similar to a drag-and-drop page builder. The major benefit of LeadPages and similar software is that they integrate with dozens of other services so it's easy to connect your landing page to your email service provider or CRM.
However, LeadPages and other software do come with a monthly subscription which can be costly if you're just starting out. Another downside of using LeadPages is that the service can terminate your account without prior notice or cease to exist so you run the risk of losing all your landing pages as well as leads.
How to Create a High-Converting Landing Page in WordPress: Top Three Design Tips
Before you launch your landing page and start promoting it, here are top three WordPress landing page design tips that'll help you convert more visitors into leads.
Build trust with testimonials. If you want people to sign up for your offer, you have to make them trust you. Even if you're creating a simple landing page for a lead magnet, it pays off to add a testimonial or two that shows you know what you're talking about and that your lead magnet provides valuable content.

Use video for extra credibility. If your landing page is a long sales page for a paid offer, consider adding video above the fold to increase your credibility. A video makes it easy to connect with your visitors and does wonders for conversion according to the The Daily Egg, a blog that offers conversion optimization tips.

Use a contrasting color for your CTA. Your CTA is one of the most important elements on your landing page so it has to stand out from the rest of the page. Use a bright, contrasting color that's easy to see paired with action words such as "Get it Now", "Buy Now" or "I'm In".
Learn More About WordPress
Creating landing pages is just the start of what you can do with WordPress. Take our free two-hour WordPress tutorial with Adi Purdila to master everything from creating pages and organizing your media library to using themes and plugins.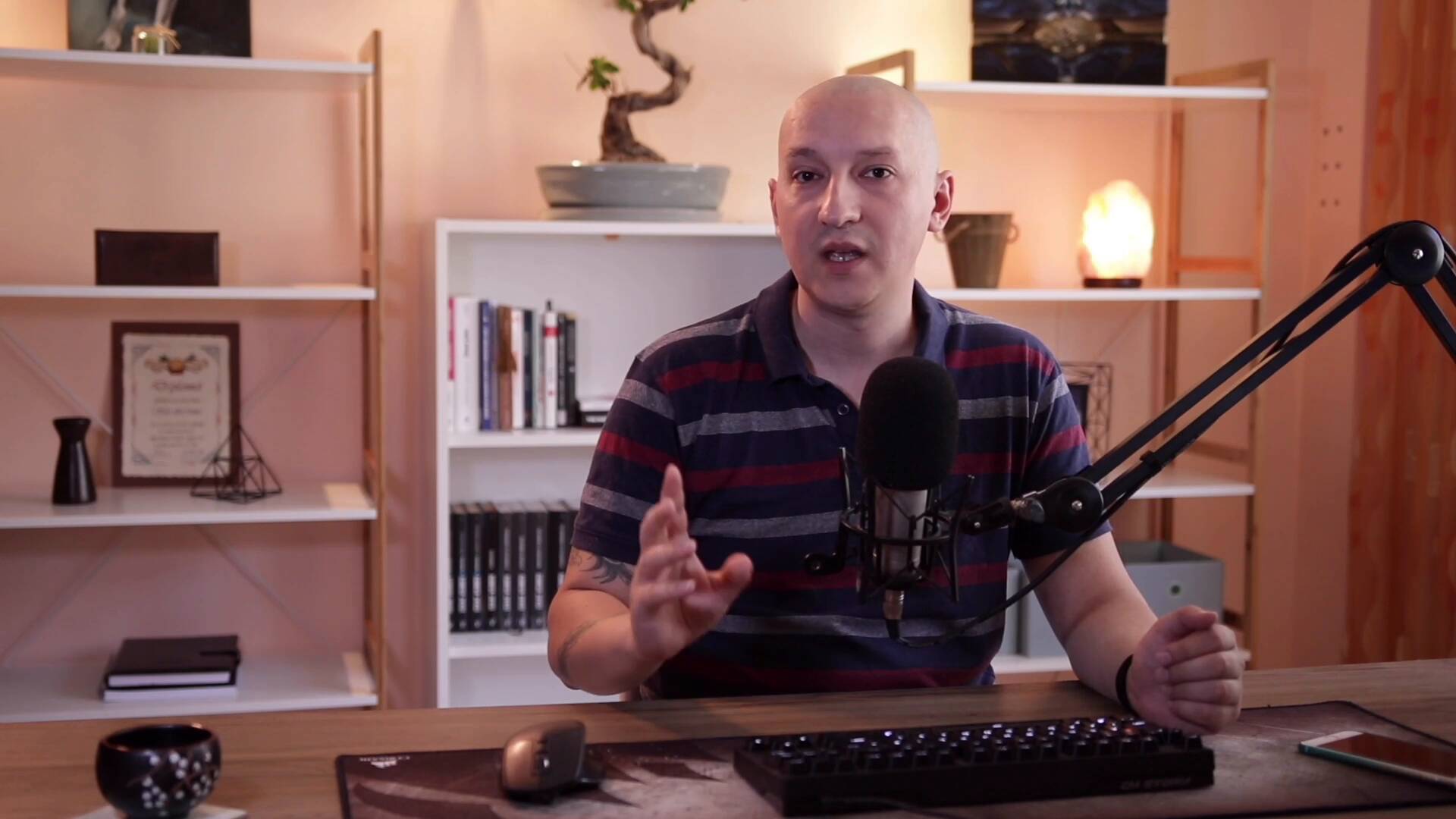 Use Landing Page Templates to Easily Create Your Landing Page in WordPress
Creating a landing page on WordPress isn't as difficult as it looks when you have the right tools to do it. Start promoting your offer today and get more leads by heading over to Envato Elements and choosing the perfect WordPress landing page theme for your offer.

Want a weekly email summary?
Subscribe below and we'll send you a weekly email summary of all new Web Design tutorials. Never miss out on learning about the next big thing.
Sign up
Freelance Writer
Brenda Barron is an instructor for Tuts+ specializing in business and web design topics. She also writes and edits for a variety of other businesses across many subjects including small business, WordPress, and marketing. She holds a BA in English and has over a decade of experience crafting blog posts, articles, white papers, and more for clients across many industries. When not writing, you can find her spending time with family, singing, playing piano, and painting. You can learn more about her at
The Digital Inkwell
.
Looking for something to help kick start your next project?
Envato Market
has a range of items for sale to help get you started.