Kezz Bracey
WordPress secara umum, merupakan sebuah sistem yang relatif mudah untuk diinstal dan siap untuk dikerjakan dalam waktu singkat. Namun, itu juga mudah untuk secara tidak sengaja membiarkan situsmu terbuka bagi hacker.
File "wp-config.php" memegang informasi konfigurasi kunci untuk situs WordPress, sehingga penting untuk melindungi itu dari penyusup sebaik mungkin. Di dalam video ini dari kursus saya yang berjudul WordPress Secure Setup Guide, kamu akan belajar cara membuat wp-config.php seaman mungkin.
Cara Mengamankan wp-config.php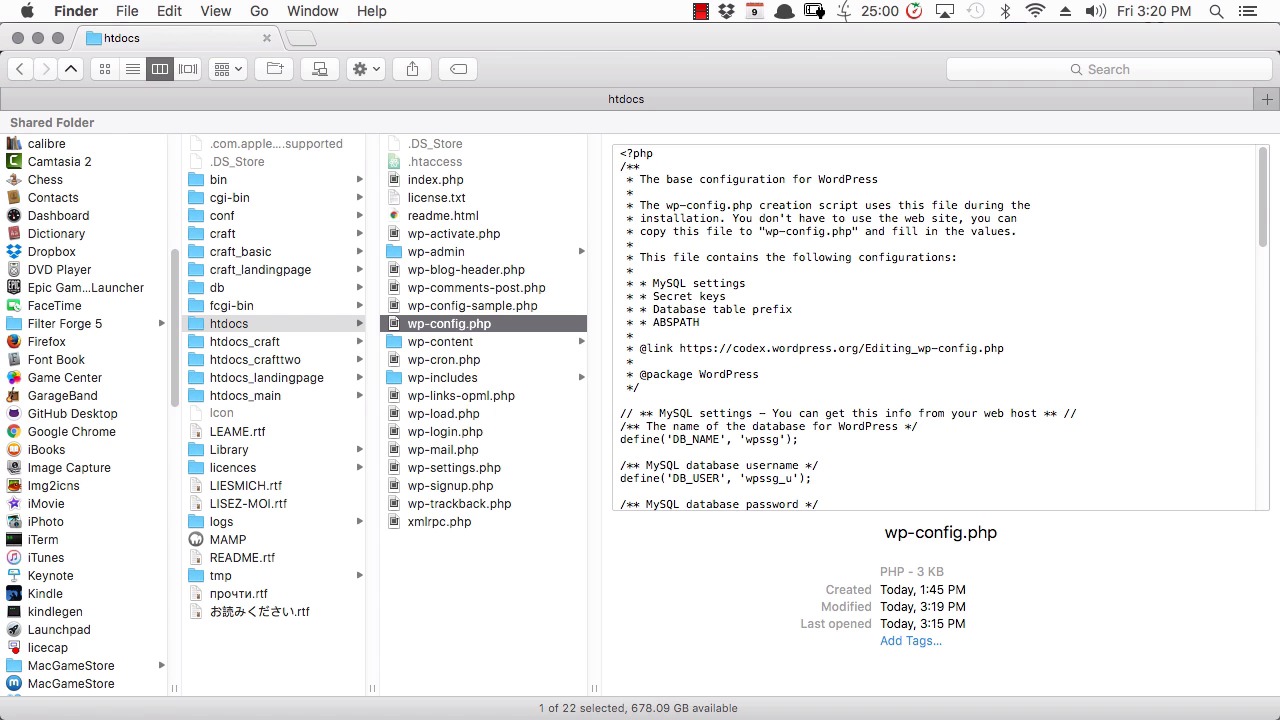 Apa Isi Dari wp-config.php
Jika kita membuka file wp-config.php dan melihat isinya, kamu akan melihat bahwa itu berisi beberapa informasi yang sensitif.
Pertama-tama, itu berisi semua informasi yang kamu masukkan selama pengaturan yang memberikan akses ke database milikmu.
Itu menyimpan nama database, nama pengguna, kata sandi—semua yang kamu perlukan untuk bisa mengakses database tersebut. Jadi seperti yang bisa kamu bayangkan, sangat penting untuk melindungi file ini, karena jika seseorang mampu membaca konten file ini, mereka bisa memasuki database dan melakukan apapun yang mereka inginkan.

Lebih jauh lagi, ada juga serangkaian kunci rahasia.
Kunci-kunci berkerja dalam berbagai cara untuk membantu mengaman websitemu.
Di bawah itu, ada awalan tabel, yang merupakan bagian informasi sangat penting lainnya dan relevan dengan keamanan.
Mengamankan wp-config.php
Jadi ada beberapa tahapan yang akan kita lakukan untuk mengamankan file ini.
1. Membuat Kunci Rahasia Baru
Hal pertama yang akan kita lakukan adalah membuat serangkaian kunci rahasia baru. Kamu bisa melakukan itu dengan pergi ke website generator kunci rahasia yang disediakan WordPress. Yang perlu kamu lakukan adalah pergi ke URL ini dan cukup tekan refresh, dan akan ada serangkaian kunci baru yang dibuat untukmu. Kamu bisa menyalin ini dan kemudian menempelkannya langsung ke dalam file wp-config, menggantikan kunci yang lama.
2. Memindahkan wp-config.php
Hal berikutnya yang akan kita lakukan adalah memindahkan file wp-config. Secara default, itu berada di dalam folder inti websitemu. Dengan demikian itu akan berada di dalam folder HTML umum, jika situsmu berada pada domain utama, atau di dalam subdirektori manapun tempat kamu membangun websitemu. Namun WordPress sebenarnya memungkinkanmu untuk mengambil file wp-config tersebut dan memindahkannya naik satu tingkat ke atas, sehingga itu berada di luar folder umum.
Jika kamu berkerja secara offline, kamu bisa menarik dan meletakkan file ini, namun dalam pengaturan online, kamu bisa menggunakan move tool dalam file manager. Jadi cukup pilih file wp-config, tekan move tool, dan kemudian ubah direktori yang ingin kamu jadikan tempat meletakkan file tersebut.
Jika ini tidak berkerja pada awalnya, kamu mungkin harus berbicara ke penyedia hosting dan memastikan bahwa server diatur dalam cara yang memungkinkan ini.
3. Memblok Akses ke wp-config.php
Sekarang kita bisa menambahkan satu lagi pengukuran keamanan untuk membantu melindungi file wp-config, dan itu adalah menambahkan file htaccess dalam direktori yang sama untuk memblok siapapun mengakses wp-config.php.
Jadi di dalam direktori yang sama dengan file wp-config, buat sebuah file htaccess. Kamu tidak bisa membuat sebuah file dengan tanpa ekstensi, sehingga berikut adalah solusinya.
Jika kamu menggunakan Mac, mulai dengan membuat sebuah file teks polos bernama htaccess.txt. Kemudian namai ulang itu, potong ekstensi file di ujung dan tambahkan sebuah titik di depannya, sehingga namanya adalah .htaccess.
Sekarang kita telah mengkonfirmasi, namun itu belum sepenuhnya diterapkan, jadi apa yang juga perlu kita lakukan adalah klik kanan file tersebut di dalam Finder, pilih Get Info, dan potong ekstensi .txt di ujung pada isian Name & Extension.
Sekarang edit file dan tambahkan kode berikut:
| | |
| --- | --- |
| 1 | <files wp-config.php> |
| 2 | order allow,deny |
| 3 | deny from all |
| 4 | </files> |
Kode ini akan menolak akses pada file wp-config.php.
Jika kamu menggunakan Windows, cara terbaik mungkin adalah membuat perubahan pada file ketika itu tetap bernama .txt, menambahkan kode yang sama seperti di atas, dan kemudian menamai ulang hanya dengan memotong ekstensi. Itu saja yang harus kamu lakukan pada Windows—kemudian unggah file .htaccess dari sana.

Sehingga setelah kamu melakukan itu, cukup unggah itu ke dalam direktori yang sama dengan file, maka selesailah!
Saksikan Kursus Lengkapnya
Di dalam kursus lengkap, WordPress Secure Setup Guide, kamu akan belajar cara mengatur situs WordPress dalam sebuah cara yang akan meningkatkan keamanan, memberikan fondasi SEO yang kuat, dan mengoptimalkan kecepatannya. Kamu juga akan belajar cara menangani beberapa bagian lainnya yang akan kamu perlukan untuk setiap situs WordPress yang kamu buat.
Kita akan mulai dari paling awal dan melalui tiap tahap dengan benar hingga pada titik situsmu sudah diatur dengan baik dan siap untuk menambahkan konten.
Want a weekly email summary?
Subscribe below and we'll send you a weekly email summary of all new Web Design tutorials. Never miss out on learning about the next big thing.
Sign up
Hi there. I'm a designer & coder who works in the areas of web design / development, game development and digital art. In the web space I'm a front end all rounder but I have a particular specialization in theme creation, no matter the platform. I also love finding the latest most efficient, user focused design and dev techniques of the day. In game development I'm addicted to playing with every different engine, toolset and framework I can find. In digital art I love everything from painting to vector work to pixel art to 3D modelling. In short, if it's creative and you can make it digitally, I love it.
Looking for something to help kick start your next project?
Envato Market
has a range of items for sale to help get you started.