Adi Purdila
Ingin mengetahui lebih banyak mengenai Sketch? Di dalam video yang berasal dari kursus saya ini, Up and Running With Sketch, saya akan mengenalkan kepada anda aplikasi desain yang sangat berguna ini. Anda akan belajar untuk siapa saja aplikasi ini ditujukan, mengapa anda harus mempertimbangkan menggunakan aplikasi ini, dan apa saja yang anda dapat lakukan dengannya.
Apakah Itu Sketch?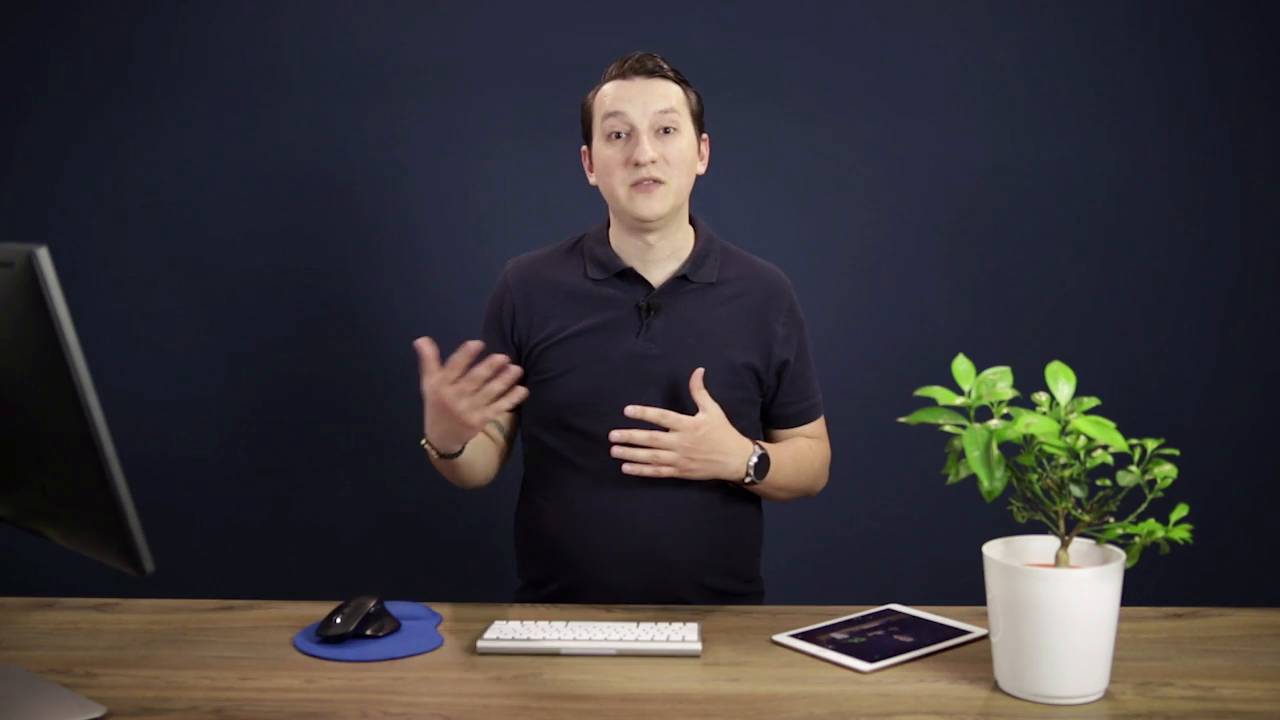 Mengapa Menggunakan Sketch?
Sketch merupakan aplikasi desain digital yang berasal dari Mac. Anda dapat menggunakan aplikasi ini untuk mendesain UI, mobile, web dan bahkan icon.
Jika anda selama ini menggunakan Photoshop untuk melakukan semua ini, maka anda harus mengetahui bahwa Sketch merupakan alternatif yang sangat mengagumkan. Jika anda ingin mengetahui secara lebih detail mengenai pergantian dari Photoshop ke Sketch, anda dapat mengecek Coffee Break Course milik saya.
Berikut merupakan tiga alasan utama mengapa saya menggunakan Sketch bila dilihat dari sudut pandang seorang web desainer.
1. Sistem Lisensi
Pada dasarnya, anda membeli aplikasi ini hanya sekali saja, dan anda dapat mengggunakannya selama yang anda mau. Akan tetapi, walau pembelian hanya terjadi sekali, lisensi yang anda beli hanya bertahan selama satu tahun saja, dan di dalam satu tahun tersebut, anda dapat memiliki semua update yang ada.
Setelah masa lisensi anda berakhir, anda masih tetap dapat menggunakan aplikasi ini, akan tetapi anda tidak akan mendapatkan update terbaru apapun. Anda harus membeli lisensi yang baru jika menginginkannya.
Untungnya, memperbarui lisensi harganya sedikit lebih murah. Apabila lisensi baru seharga $99, memperbarui lisensi hanya $69 per satu tahunnya, yang artinya tidak begitu mahal.
2. Sketch Merupakan Aplikasi Berbasis Vector
Berbasis vector artinya setiap bentuk yang anda gambar dapat di rubah ukurannya ke dimensi apapun tanpa kehilangan ketajaman gambarnya. Dengan begitu, desain anda akan terlihat menakjubkan, bahkan jika dilihat dari layar dengan mode retina atau layar dengan DPI yang sangat tinggi.
3. Kemudahan dalam Penggunaan
Sketch jauh lebih mudah dipergunakan bila dibandingkan dengan aplikasi semacam Photoshop. Saya tidak bisa mengungkapkan berapa kali aplikasi ini telah membantu saya.
Dan bila berbicara dari sudut pandang seorang web desainer, salah satu hal yang saya sukai dari Sketch adalah kualitas dari render nya, yang artinya setiap desain yang anda buat sangatlah mendekati hasil jadi berbentuk HTML/CSS atau halaman web. Dan karena itulah, anda dapat menyempurnakan sebuah desain, bahkan dalam versi code. Aplikasi ini sangat mengagumkan.
Untuk Siapa Saja Sketch ini Ditujukan?
Sekarang, untuk siapa sajakah aplikasi ini ditujukan? Pada dasarnya, aplikasi ini merupakan aplikasi Mac. Jadi jika anda tidak memiliki Mac, maka anda tidak akan bisa menggunakan aplikasi ini.
Ada sebuah aplikasi Windows yang dapat menginterpretasikan file Sketch. Jadi anda dapat membuka file Sketch dari aplikasi tersebut, tetapi anda tidak akan dapat mengeditnya—anda hanya dapat melakukannya di dalam Sketch pada Mac.
Sketch memiliki ukuran aplikasi yang sangat ringan, sehingga anda tidak perlu menggunakan moster PC untuk menjalankannya. Contohnya adalah saya, saya menggunakan Sketch pada MacBook Pro berusia 4 tahun. Spesifikasi utama untuk aplikasi ini adalah 16GB RAM, i7, dan semacamnya, tapi saya yakin aplikasi ini dapat berjalan dengan baik bahkan bila digunakan di Mac yang paling murah sekalipun, yang saat ini memiliki harga sekitar $500, yaitu Mac Mini.
Saya jamin, siapa saja yang memiliki latar belakang di dunia desain dapat menggunakan Sketch. Seperti yang sudah saya ungkapkan sebelumnya, anda dapat menggunakan aplikasi ini untuk desain web, UI, mobile, icon, apapun yang anda ingin buat—kecuali sesuatu seperti render 3D yang berukuran berat.
Anda bahkan dapat menggunakan Sketch untuk membuat wireframe, atau dengan bantuan dari beberapa plugin, anda juga dapat menggunakannya untuk membuat prototype, yang merupakan bagian terkerennya.
Tonton Kursusnya Secara Keseluruhan
Di dalam keseluruhan kursus Up and Running With Sketch, anda akan mempelajari semua yang anda butuhkan untuk mulai menggunakan Sketch. Mulai dari tur user interface, hingga ke fitur yang lebih canggih semacam shared style dan symbol, semuanya lengkap. Di akhir nanti, anda akan dapat menggunakan Sketch dengan penuh percaya diri untuk membuat semua proyek desain anda.
Anda dapat langsung mengambil kursus ini dengan meng-subscribe ke Envato Elements. Dengan biaya bulanan yang sangat murah, anda dapat mengakses tidak hanya kursus ini saja, tetapi juga lebih dari 1.000 video kursus dan eBook canggih dari perpustakaan kami yang terus berkembang di Envato Tuts+.
Terlebih lagi, sekarang anda disuguhi unlimited downloads untuk 300.000+ aset kreatif dari perpustakaan Envato Elements yang sangat besar. Anda dapat membuat font yang unik, foto, grafik dan template, dan menyelesaikan proyek dengan lebih baik dan lebih cepat.
Want a weekly email summary?
Subscribe below and we'll send you a weekly email summary of all new Web Design tutorials. Never miss out on learning about the next big thing.
Sign up
Adi Purdila is a web design instructor for Tuts+. With over 100 courses and 200 tutorials published to date, Adi's goal is to help students become better web designers and developers by creating content that's easy to follow and offers great value. Being self-taught himself, Adi strongly believes that constant learning (academic or otherwise) is the only way to move forward and achieve your goals. When not typing away at his keyboard, he loves woodworking and caring for his ever-growing family of rescue pets. You can stay up to date with what he's doing by following him on social media or visiting his website at adipurdila.com.
Scroll to top
Looking for something to help kick start your next project?
Envato Market
has a range of items for sale to help get you started.